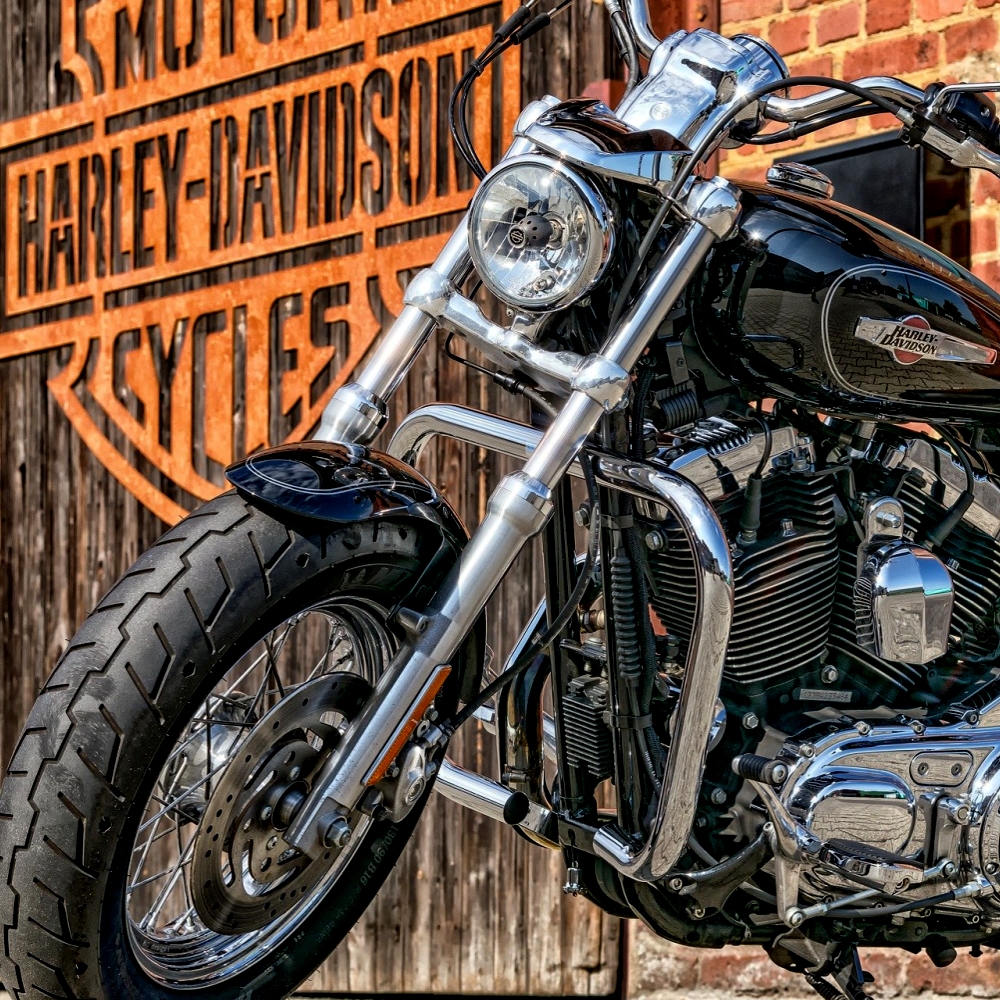 Hamburg Harley Days
HAMBURG HARLEY DAYS 2022 – 24. bis 26. Juni 2022
3-tägiges Biker-City-Event mit 500.000 Besuchern: Bike-Shows, Parade, Live-Musik, Benzingespräche u.v.m.
Hanse goes Harley! Unzählige V-Twins machen diesen Sommer wieder die Hansestadt zum Biker-Mekka. Die Hamburg Harley Days, Europas größtes Biker-City-Event, werden 2022 nach 2 Jahren Jahren Corona-Pause, stattfinden. Im Harley Village am Großmarkt präsentieren sich Vertragshändler, Trader und Customizer und sorgen im großzügigen Dealer-Bereich für höher schlagende Bikerherzen. Ebenfalls im Harley Village befinden sich die unterschiedlichen Musik-Spots, auf der ein ps-starkes Live-Musik-Programm gezündet wird. Es gibt aber auch noch andere Angebote rund um das Thema Zweirad-Bolide: Bei den Demo-Rides kann jeder, der einen Motorradführerschein hat, auf einer Harley-Davidson an einer geführten Probefahrt durch die Hansestadt teilnehmen. Auf der Side-Location in der Innenstadt findet die Ride-In Bike Show statt, bei der die ausgefallensten und schönsten Harley-Umbauten in acht Kategorien prämiert werden. Auch die Reeperbahn wird zu einer Side-Location der Hamburg Harley Days. Am Sonntag verabschieden sich die Biker dann mit einer ca. 40 km langen Parade durch und rund um Hamburg. In diesem Jahr erwartet die Besucher allerhand Neues – bleibt gespannt!
In summer, the city of Hamburg is ruled by the two-wheelers: From June 24th to 26th, the European Harley Davidson® community in Hamburg will celebrate a big party around the cult trademark from Milwaukee again. The event venue is situated around the central market of Hamburg (Großmarkt) in the city centre, nearby the central station.
www.hamburgharleydays.de
www.respekt-fuer-hamburg.de
No COLORS. ALL BIKERS WELCOME!
Next stop: 24. bis 26. Juni 2022